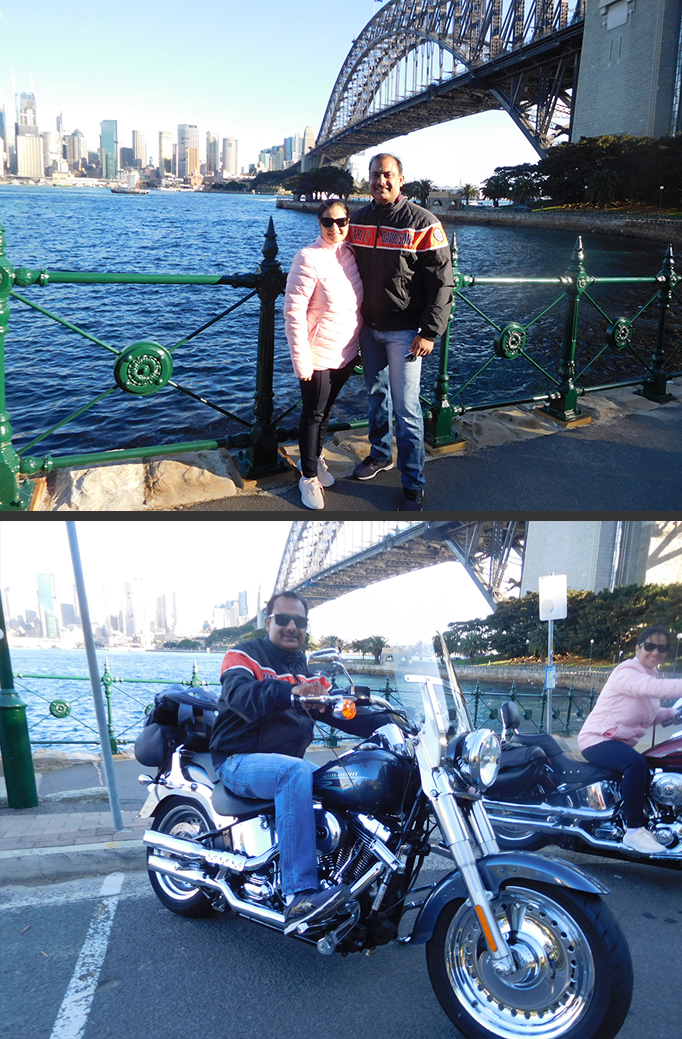 Harley rides in a Sydney winter with Troll Tours are still so much fun. On a clear crisp winter's day, Sydney still looks beautiful. A Harley ride is still a great experience, just dress warmly and we provide jackets.
We can take you on a tour around all the areas of Sydney that we go to in summer. No part of Sydney is seasonal, we don't get snow but sometimes we do get a lot of rain. If you book we can postpone to a fine day, or if there is no time left, we will refund (conditions apply).
Some interesting facts about Sydney
One Sydharbis an official Australian unit of measurement. It is used to measure volume and is equivalent to 500 gigalitres, the volume of water in Sydney Harbour. It is a large body of water but it is so beautiful. We know the many angles which are worth a look from.
Over 586 species of fish are found in Sydney Harbour, which is more than you would find off the coast of the United Kingdom. You should avoid eating any fish caught west of the Sydney Harbour Bridge and limit your weekly intake to 150g of anything caught east of the bridge. This is due to the high levels of dioxins recorded in the flesh of harbour fish.
Harley rides in a Sydney winter
Doing Harley rides in a Sydney winter with Troll Tours works well. Generally there are less tourists around which means less traffic. If you do a longer tour, we can stop for a 'coffee' break. Another suggestion, we can pick you up sometime during the morning and drop you off somewhere afterwards for lunch. https://trolltours.com.au/tours-and-prices/
You won't see all these people! 😃 Sydney has a population of 5,230,330 (2018). This is 20.93% of the total population of Australia. The inner city measures 25 square kilometres (10 square miles), the Greater Sydney region covers 12,367 square kilometres (4,775 square miles), and the city's urban area is 1,687 square kilometres (651 square miles) in size. https://en.wikipedia.org/wiki/Sydney
https://trolltours.com.au/wp-content/uploads/2019/06/Harley-rides-in-a-Sydney-winter-1.jpg
1039
682
Kat
https://trolltours.com.au/wp-content/uploads/2016/08/logo.png
Kat
2019-06-25 19:51:11
2019-06-25 19:58:39
Harley rides in a Sydney winter with Troll Tours!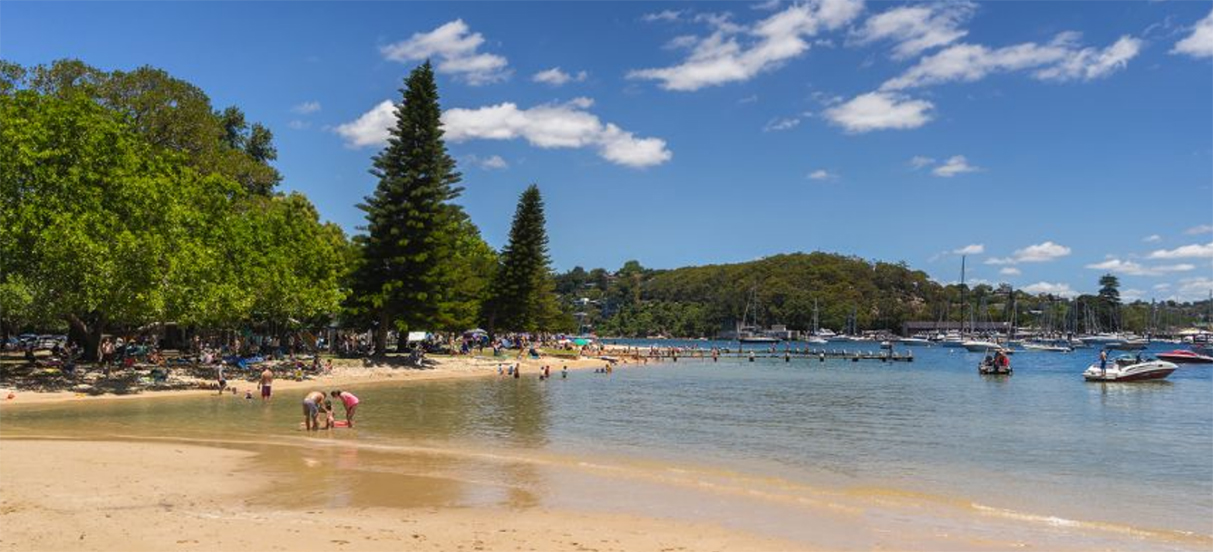 We have only just found out about the attempted assassination at Clontarf Beach, although we have lived in Sydney all our life. Clontarf Beach can be included as part of your ride. Our North Shore Skimmer takes you past it on the Spit Bridge. If you would like to ride to the beach just let us know when you book. Otherwise, we can design a ride especially for you.
Prince Alfred, the Duke of Edinburgh
On 12 March 1868 Prince Alfred was guest of honour here at a sailor's picnic. He was the Duke of Edinburgh and second son of Queen Victoria.
Attempted assassination at Clontarf Beach
Dublin-born Henry James O'Farrell jumped out of the crowd of picnickers, shooting the Duke in the back. The Duke's rubber suspenders deflected the bullet, sparing him major injury.
Guilty, O'Farrell was hanged a month later, despite the Duke seeking clemency on his behalf. In the interim, the Irish O'Farrell was quick to air his anti-British and anti-monarchism views.
Sydneysiders were even quicker to fuel existing anti-Irish sentiment. The NSW Government even passed the Treason Felony Act. This made it an offence to refuse to drink to the Queen's health.
The Duke and the British monarchy were hugely popular in Australia at this time. The Duke had arrived by ship three months earlier. Nearly ten thousand Sydney-siders came out to welcome him in the pouring rain. This was ten per cent of the city's 100 thousand population.
Royal Prince Alfred Hospital
After the assassination attempt, citizens donated money for a "substantial monument. It showed the heartfelt gratitude of the community at the recovery of HRH". Hence the Royal Prince Alfred Hospital in Sydney's inner west was built in 1882.
Attempted assassination at Clontarf Beach is a real mystery to Sydneysiders. Our North Shore Skimmer Tour will take you past Clontarf Beach. If you'd like to actually visit it, let us know so we can ride you to it. https://trolltours.com.au/product/the-north-shore-skimmer-trike-tour/
Thanks to Sydney Coastal Walks for this information. Read more about the assassination attempt and the area here:
https://www.sydneycoastwalks.com.au/clontarf-reserve/

https://trolltours.com.au/wp-content/uploads/2019/05/Attempted-assassination-at-Clontarf-Beach.jpg
552
1213
Kat
https://trolltours.com.au/wp-content/uploads/2016/08/logo.png
Kat
2019-05-02 21:02:40
2019-05-02 21:02:59
Attempted assassination at Clontarf Beach
Santa is celebrating in Sydney already and he decided it was easy to organise a trike ride with us. A lot easier than organising his reindeer. Craig on the yellow trike picked Santa and Mrs Claus up in Casula, a south western suburb of Sydney. They joined the Christmas parade around Casula Mall with the elves, fairies, toys and a brass band. Everyone had such a fun time and got into the Christmas vibe.
If you 'd like a Santa is celebrating in Sydney visit please let us know. Santa can come on the trike to take your kids for short rides around home or school. Or he can take you, your friends or employees on a Christmas party ride/transfer – even with out Santa.
https://trolltours.com.au/product/design-your-own-ride/
Santa Claus, also known as Saint Nicholas, Kris Kringle, Father Christmas, or simply Santa, is a legendary figure originating in Western Christian culture who is said to bring gifts to the homes of well-behaved ("good" or "nice") children on Christmas Eve (24 December) and the early morning hours of Christmas Day (25 December).[1] The modern Santa Claus grew out of traditions surrounding the historical Saint Nicholas (a fourth-century Greek bishop and gift-giver of Myra), the British figure of Father Christmas and the Dutch figure of Sinterklaas (himself also based on Saint Nicholas). Some maintain Santa Claus also absorbed elements of the Germanic god Wodan, who was associated with the pagan midwinter event of Yule and led the Wild Hunt, a ghostly procession through the sky.
Santa Claus is generally depicted as a portly, jolly, white-bearded man—sometimes with spectacles—wearing a red coat with white fur collar and cuffs, white-fur-cuffed red trousers, a red hat with white fur and black leather belt and boots and who carries a bag full of gifts for children. This image became popular in the United States and Canada in the 19th century due to the significant influence of the 1823 poem "A Visit from St. Nicholas" and of caricaturist and political cartoonist Thomas Nast.[2][3][4] This image has been maintained and reinforced through song, radio, television, children's books, films, and advertising.
Santa Claus is said to make lists of children throughout the world, categorizing them according to their behavior ("good" and "bad", or "naughty" and "nice") and to deliver presents, including toys, and candy to all of the well-behaved children in the world, and coal to all the misbehaved children, on the single night of Christmas Eve. He accomplishes this feat with the aid of his elves, who make the toys in his workshop at the North Pole, and his flying reindeer, who pull his sleigh.[5][6] He is commonly portrayed as living at the North Pole, and often laughing in a way that sounds like "ho ho ho". Thanks to Wilipedia.
https://trolltours.com.au/wp-content/uploads/2016/08/logo.png
0
0
Kat
https://trolltours.com.au/wp-content/uploads/2016/08/logo.png
Kat
2018-11-29 19:05:28
2018-11-29 19:06:11
Santa is celebrating in Sydney