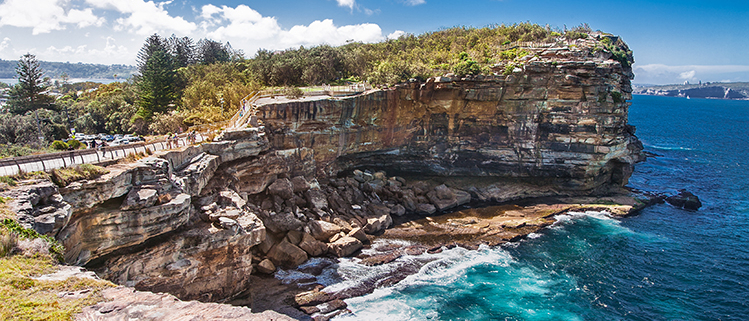 Troll Tours
The Gap Sydney NSW – Part 1 – hopefully this article will give an insight into a little known but beautiful area of Sydney. We can take you here on a Harley or trike tour. Just ask us!
The Gap is part of the eastern suburbs of Sydney, just 7kms north of the famous Bondi Beach. It is an ocean cliff on the South Head Peninsula. It is formed from Sydney sandstone making it part of the Sydney basin. More on that later. The Gap has a spectacular view to the east, out to the Tasman Sea. It's not possible to see NZ but the north island is 2,154 km from here, straight ahead.
Prior to European settlement, The Gap was inhabited by the Birrabirragal Aboriginal clan.
A short European history:
Shortly after the arrival of the First Fleet in 1788, the British established a makeshift signalling station on the ridge above The Gap. Its role was to give early warning to the colony of any approaching ship. A formal signal station was established in 1790, serviced by a bridle trail that developed into the Old South Head Road by 1811. Pilots based at Camp Cove in Watsons Bay would meet ships at the entrance to Port Jackson in order to guide them safely into Sydney Harbour.
In 1871, a year after the official withdrawal of Imperial British forces, the headland around The Gap became a military garrison when work began to build coastal artillery emplacements to defend the Port of Sydney. Construction was undertaken by the colonial government's militia under the command of British military engineers. The first barracks, which were occupied by members of the New South Wales Artillery, were completed by 1877. Extensions were added in 1880 to accommodate additional personnel. Many of the early barracks are still standing near The Gap.
By 1895, the area was being used by the fledgling Australian Army as a gunnery school. In 1942, the Royal Australian Navy had established a radar training school nearby. The facility was initially named HMAS Radar, but was later commissioned as HMAS Watson on 14 March 1945. Torpedo and anti-submarine warfare training were relocated to Watson in 1956.
The Gap has been part of Sydney Harbour National Park since 1982. In 1990, the area was opened to the public to offer access to the spectacular cliff views and walks.
Ship wreck
In 1857, the sailing ship Dunbar carrying 63 passengers and 59 crew struck the rocky cliff at the foot of The Gap. The Dunbar, which was captained by James Green, had left England on 31 May 1857 arriving off Botany Bay shortly after dark on 20 August 1857. In poor visibility and stormy weather, Captain Green misjudged the entrance to the harbour. The Dunbar drove into the rocky cliff at the foot of The Gap causing the ship's topmasts to snap and the ship to turn broadside against the rocks because of the pounding of the waves.
By light next day, crowds watched as breakers pounded victims' corpses against the rocks. Other bodies amid cargo and wreckage were washed inside Sydney harbour with the incoming tide; many of the dead were naked and had been mutilated by sharks. The funeral of the Dunbar victims was one of the longest processions ever seen in Sydney. The unidentified dead were buried in a common grave at Camperdown cemetery.
A young sailor named James Johnson was the only survivor. He was rescued after clinging to a rocky ledge below The Gap for 36 hours. Johnson, who was later employed at the lighthouse near Newcastle, rescued another lone survivor from the wreckage of the steamer, SS Cawarra, in July 1866.
More than fifty years later, The Dunbar's anchor was recovered and placed on the cliffs at Watsons Bay with a memorial tablet.
We hope you have enjoyed The Gap Sydney NSW – Part 1. Part 2 will be about some of the sad (but interesting) suicides and accidental deaths. It's really why The Gap was in the news often. Not so much any more, thankfully.

https://trolltours.com.au/product/design-your-own-ride/
Thanks to: https://en.wikipedia.org/wiki/The_Gap_(Sydney) https://sydneycitytour.com.au/attractions/the-gap/ https://dictionaryofsydney.org/entry/the_gap
https://trolltours.com.au/wp-content/uploads/2020/12/The-Gap-Sydney-NSW-Part-1.jpg
499
749
Kat
https://trolltours.com.au/wp-content/uploads/2016/08/logo.png
Kat
2020-12-02 18:47:11
2020-12-02 18:51:46
The Gap Sydney NSW – Part 1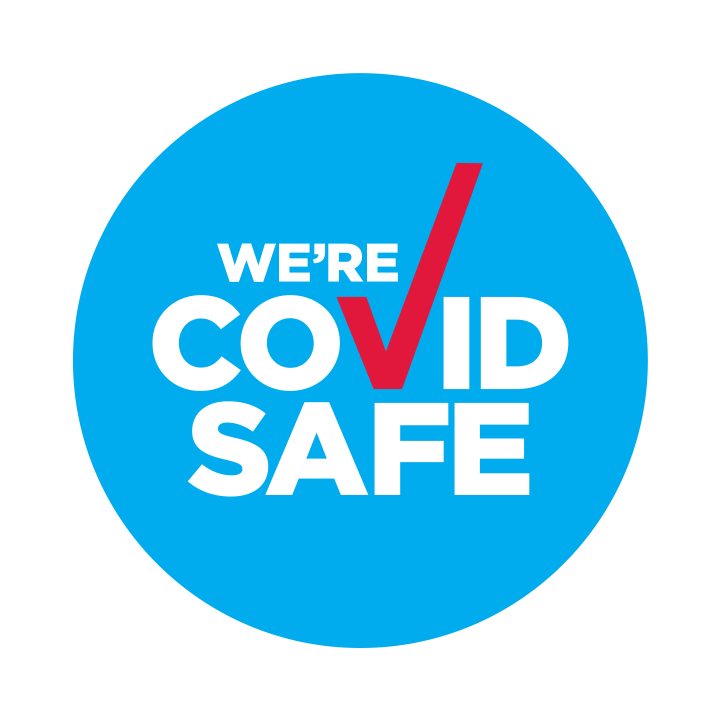 Troll Tours is COVID Safe! COVID Safe businesses and organisations are committed to getting back to work. At the same time, protecting the community and preventing the spread of COVID-19. We are an officially registered COVID Safe business.
COVID Safe businesses and organisations
COVID Safe businesses and organisations have:
a comprehensive COVID-19 Safety Plan in place.
registered as COVID Safe.
COVID Safe businesses and organisations are easily recognised by the blue tick badge displayed on their premises or online. 
However, for some industries it is mandatory to register as COVID Safe under the Public Health Orders. Troll Tours doesn't have to mandatory register. In the interests of doing the right thing for our customers, we registered voluntarily. For our passengers and all the population of Sydney (and Australia).
COVID-19 Safety Plans
On the NSW Government website, it says, COVID-19 Safety Plans are comprehensive checklists designed by NSW Health and approved by the Chief Health Officer. The plans provide clear directions on how businesses and organisations should fulfil their obligations under Public Health Orders to minimise risk of transmission of COVID-19 on their premises. 
Businesses should review the COVID-19 Safety Plan for their industry to see if completing a plan and registering is compulsory under Public Health Orders. All other businesses are encouraged to complete a COVID-19 Safety Plan voluntarily. This is exactly what we have done. We have a COVID-19 Safety Plan registered company. Troll Tours keeps a record of all our passengers. If there happens to be a COVID-19 outbreak somewhere, we can give the government/COVID tracers the details.
So, be assured that Troll Tours is COVID Safe! Your health is in good hands.

https://trolltours.com.au/tours-and-prices/
https://www.nsw.gov.au/covid-19/covid-safe
https://trolltours.com.au/wp-content/uploads/2016/08/logo.png
0
0
Kat
https://trolltours.com.au/wp-content/uploads/2016/08/logo.png
Kat
2020-10-23 13:52:19
2020-10-23 13:52:41
Troll Tours is COVID Safe! Your health is in good hands.

Holiday Here This Year
The Holiday Here This Year campaign encourages Australians to support tourism operators around the country. You can do this by booking and planning a domestic holiday. The 'Holiday Here This Year' platform launched in January. It's the first significant domestic marketing push since 2013 in response to the bushfires.
Get out and explore Australia
But a couple of months after Tourism Australia first asked locals to 'Holiday Here This Year', the pandemic's impact hit. It closed not just international, but domestic borders. Any kind of travel was rendered not only risky, but forbidden.
Australia's tourism industry is suffering through an incredibly challenging period. Australian businesses needs support more than ever. While international borders remain closed, domestic tourism will lead the recovery.
There's never been a better – or more important – time to get out and explore Australia. Specifically Sydney (for us). Troll Tours is a company that is based in Sydney NSW, Australia. We have felt the effects of COVID19. Like almost every company and business in the world. Like everyone, it hit us by surprise. The world will never be the same again.
Things are picking up
Things are picking up and in Australia the virus is not doing nearly as much damage as overseas. This is for a few reasons. We are a wonderful island so it is easier to police. Our politicians went in and went hard. Yes, it's hard for so many people especially those in Victoria. But, we are finally seeing success. The numbers of infection are under control. Slowly the borders between states in Australia are opening up.
Troll Tours is open for business. Things are starting to look up. We are COVID safe (blog coming) so there is no reason to not have some fun. Feel the Freedom!
https://trolltours.com.au/ https://www.australia.com/en

https://trolltours.com.au/wp-content/uploads/2016/08/logo.png
0
0
Kat
https://trolltours.com.au/wp-content/uploads/2016/08/logo.png
Kat
2020-10-17 23:05:06
2020-10-17 23:19:27
Holiday Here This Year – Harley and trike tours