We are still open for business – Gift Vouchers. These certainly are difficult times for everyone. Almost every business is suffering to some degree. and we are no exception. The tour and travel industry is basically non-existant now. As you would imagine, we are not legally allowed to take people on Harley tours or rides anymore, this includes the trikes.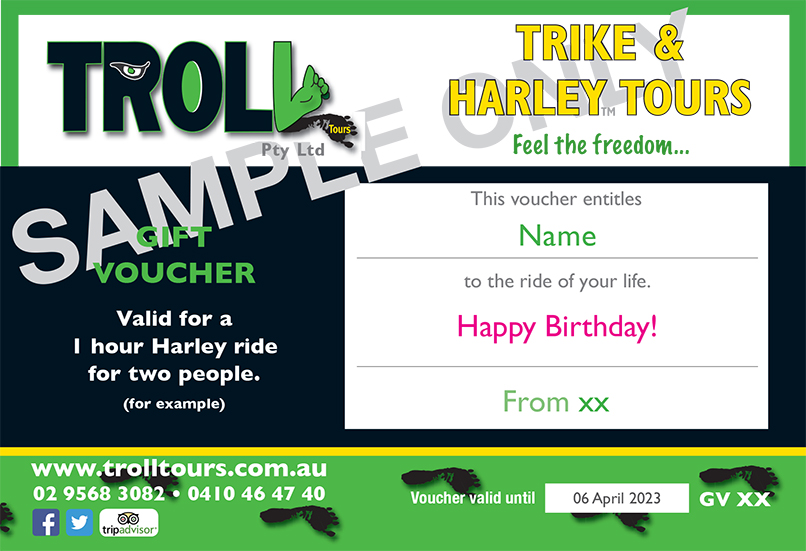 Gift Voucher
However, our office is still open. If you are wondering what to give someone for their birthday, or for Mother's Day next month, we can organise a Gift Voucher for you. The best way would be for us to email it but we can also print it and post it if you'd prefer.
We will extend the expiry date
For Gift Vouchers bought during this COVID19 pandemic, we will extend the expiry date for 3 years. This should give peace of mind that it will be used. If, for some reason the virus is still around in 3 years we will refund your payment in full.
A Gift Voucher in these uncertain times, will give hope. It will show that there is something to look forward to. One day life will get back to normal. We intend to weather this virus storm out and be here to put smiles back on the faces of our passengers.
Our Harley and trike tours are definitely the best
Our Harley and trike tours are definitely the best way to see the sights and sites of Sydney. Whether for 1 hour or 4 hours, or longer, we know you will have a lot of fun and see some interesting and iconic nature, beaches and buildings.
An interesting fact about Sydney Harbour
Here is an interesting fact about Sydney Harbour. The harbour is a drowned river estuary carved out of the sandstone about 29 million years ago. The sea level rose about 17,000 years ago flooding the river and creating the harbour. Around the world, it really is hard to think of a more beautiful harbour than Sydney Harbour.
https://en.wikipedia.org/wiki/Port_Jackson
So, we are still open for business – Gift Vouchers. Contact us today to organise one.
https://trolltours.com.au/product/gift-certificate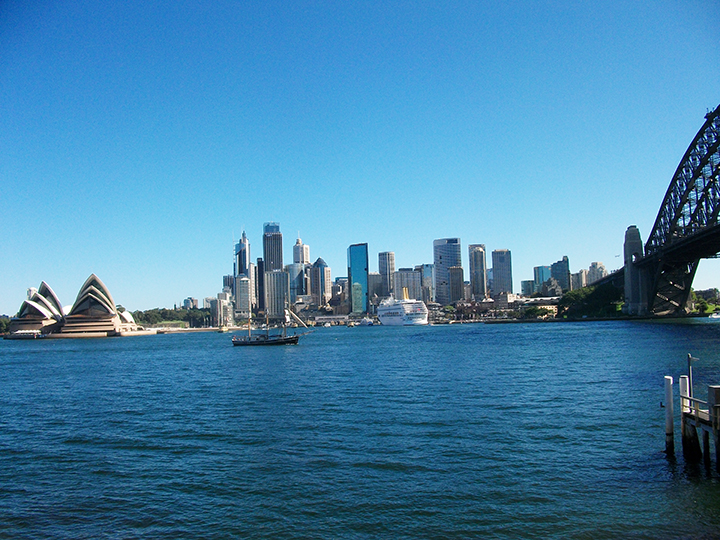 https://trolltours.com.au/wp-content/uploads/2016/08/logo.png
0
0
Kat
https://trolltours.com.au/wp-content/uploads/2016/08/logo.png
Kat
2020-04-06 16:58:34
2021-09-22 14:25:09
We are still open for business – Gift Vouchers