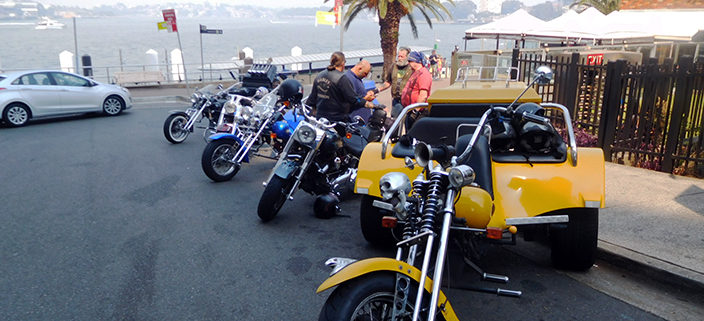 This company contacted us asking about ideas for their Christmas Party. They knew basically what they wanted to do so we finalised the details. A Harleys trikes Christmas transfer was the best way to get them to the party. We organised a Hummer to bring them back to their hotel in the city.
a surprise
It was a surprise for the employees so the two Harleys and three trikes waited outside until it was time. After that, they picked the eight passengers up from their work in the city. Six of the passengers were divided into two teams of three.
Sydney Harbour Bridge to Luna Park
Firstly they rode over the iconic Sydney Harbour Bridge to Luna Park. Here they had to do a challenge. After the challenge and a look at the beautiful view, they continued on. The boss and the organiser hopped on the black trike. They took a different route because they went straight to the venue. Some things needed to be sorted out before the main group arrived there.
Narrabeen Beach challenges
The other trikes and the two Harleys rode along some of the northern beaches until they reached Narrabeen Beach. Here, they were handed envelopes containing challenges.
Challenge 1 option – Safe = Collect a jar of ocean water
Challenge 2 option – Extreme = Take a swim head to toe in the ocean
Along the way, the teams had to complete other challenges such as singing, or finding certain objects along the way.
Newport Arms Hotel
After the Narrabeen challenges, the riders took the party goers to the Newport Arms Hotel. Now known as The Newport but us locals . Here, they were dropped off for their Christmas Party lunch.
However, after a fabulous and fun lunch, we had a Hummer organised to pick them all up. The Hummer took them to a hotel in the city, where they were going to continue their Christmas celebration.
In conclusion, the surprise Harleys trikes Christmas transfer was a huge success. Smiles all around, what a way to celebrate Christmas and the end of the working year!
https://trolltours.com.au/product/design-your-own-ride/
https://www.sydney.com/destinations/sydney/sydney-north/northern-beaches/attractions/narrabeen-beach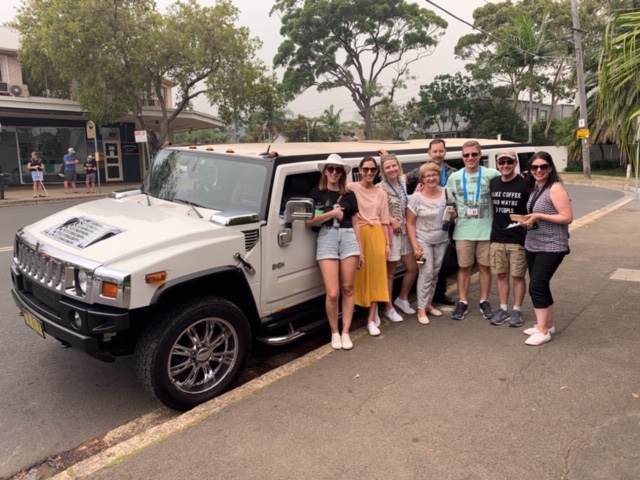 https://trolltours.com.au/wp-content/uploads/2019/12/Harleys-trikes-Christmas-transfer-tou1.jpg
528
704
Kat
https://trolltours.com.au/wp-content/uploads/2016/08/logo.png
Kat
2019-12-22 16:01:16
2019-12-22 16:41:51
Touchpoint 19.12.19 – Harleys trikes Christmas transfer