Santa is celebrating in Sydney already and he decided it was easy to organise a trike ride with us. A lot easier than organising his reindeer. Craig on the yellow trike picked Santa and Mrs Claus up in Casula, a south western suburb of Sydney. They joined the Christmas parade around Casula Mall with the elves, fairies, toys and a brass band. Everyone had such a fun time and got into the Christmas vibe.
If you 'd like a Santa is celebrating in Sydney visit please let us know. Santa can come on the trike to take your kids for short rides around home or school. Or he can take you, your friends or employees on a Christmas party ride/transfer – even with out Santa.
http://trolltours.com.au/product/design-your-own-ride/
Santa Claus, also known as Saint Nicholas, Kris Kringle, Father Christmas, or simply Santa, is a legendary figure originating in Western Christian culture who is said to bring gifts to the homes of well-behaved ("good" or "nice") children on Christmas Eve (24 December) and the early morning hours of Christmas Day (25 December).[1] The modern Santa Claus grew out of traditions surrounding the historical Saint Nicholas (a fourth-century Greek bishop and gift-giver of Myra), the British figure of Father Christmas and the Dutch figure of Sinterklaas (himself also based on Saint Nicholas). Some maintain Santa Claus also absorbed elements of the Germanic god Wodan, who was associated with the pagan midwinter event of Yule and led the Wild Hunt, a ghostly procession through the sky.
Santa Claus is generally depicted as a portly, jolly, white-bearded man—sometimes with spectacles—wearing a red coat with white fur collar and cuffs, white-fur-cuffed red trousers, a red hat with white fur and black leather belt and boots and who carries a bag full of gifts for children. This image became popular in the United States and Canada in the 19th century due to the significant influence of the 1823 poem "A Visit from St. Nicholas" and of caricaturist and political cartoonist Thomas Nast.[2][3][4] This image has been maintained and reinforced through song, radio, television, children's books, films, and advertising.
Santa Claus is said to make lists of children throughout the world, categorizing them according to their behavior ("good" and "bad", or "naughty" and "nice") and to deliver presents, including toys, and candy to all of the well-behaved children in the world, and coal to all the misbehaved children, on the single night of Christmas Eve. He accomplishes this feat with the aid of his elves, who make the toys in his workshop at the North Pole, and his flying reindeer, who pull his sleigh.[5][6] He is commonly portrayed as living at the North Pole, and often laughing in a way that sounds like "ho ho ho". Thanks to Wilipedia.
http://trolltours.com.au/wp-content/uploads/2016/08/logo.png
0
0
Kat
http://trolltours.com.au/wp-content/uploads/2016/08/logo.png
Kat
2018-11-29 19:05:28
2018-11-29 19:06:11
Santa is celebrating in Sydney
We only use Harley-Davidson single seater motorcycles on our tours, all the sidecars we have are genuine Harley-Davidson ones. It is an iconic American motorcycle and was founded out of a small shed in 1903 by William S. Harley and brothers Arthur and Walter Davidson in Milwaukee, Wisconsin. The Motor Company produces traditional cruiser motorcycles utilizing air-cooled V-Twin engines.
When Harley and Davidson produced and sold their first motorcycle in 1903, they were one of many small motorcycle marques springing up across the country. Flash forward more than a century and the Harley-Davidson brand is so rooted in American culture that the history of the company intertwines with the history of America itself.
Harley-Davidson incorporated in 1907, with William Davidson officially joining forces with his two brothers and Harley. Setting down roots in Milwaukee, Harley-Davidson began hiring employees and by the end of the decade were producing bikes using its signature 45-degree air-cooled V-Twin.
To read the rest of the interesting history, please click on this link. It's an interesting and well written article thanks to MotoUSA.com
http://trolltours.com.au/wp-content/uploads/2016/08/logo.png
0
0
Kat
http://trolltours.com.au/wp-content/uploads/2016/08/logo.png
Kat
2018-10-24 19:04:40
2018-10-27 11:19:53
Harley-Davidson Motorcycle History - read the interesting story.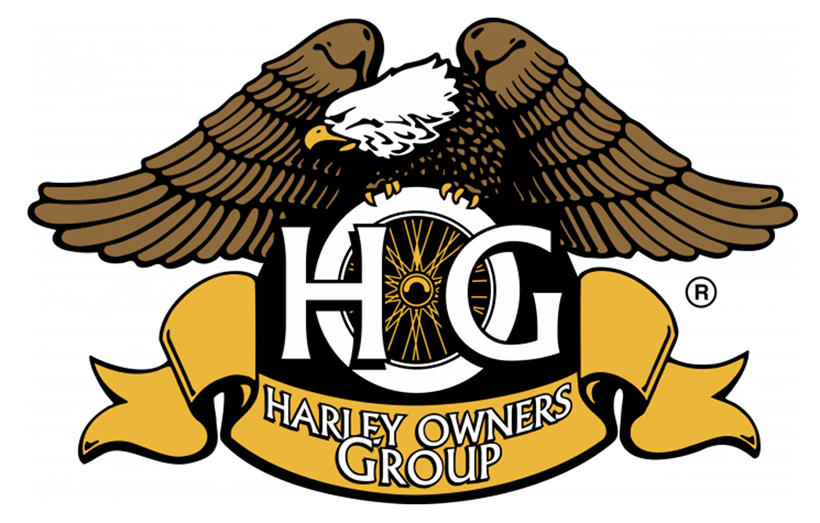 Have you ever heard the nickname "Hog" when applied to Harley Davidsons?
This is how it came about:
Beginning in 1920, a team of farm boys  became known as the "hog boys". They consistently won races and the group had a live hog as their mascot. Following a win, they would put the hog on their Harley and take a victory lap.
In 1983, the Harley Davidson Motor Company formed a club for owners of its motorcycles, taking advantage of the long-standing nickname by turning "hog" into the acronym HOG. This stands for Harley Owners Group. Harley-Davidson attempted to trademark "hog", but in 1999 lost a case against an independent Harley-Davidson specialist, The Hog Farm, New York. A court ruled that "hog" had become a generic term for large motorcycles and therefore couldn't be protected as a trademark.
http://trolltours.com.au/wp-content/uploads/2018/10/HOG-logo.jpg
523
820
Kat
http://trolltours.com.au/wp-content/uploads/2016/08/logo.png
Kat
2018-10-22 20:58:24
2018-10-27 11:19:36
The nickname "Hog"